I have been sick for the past (almost) 3 weeks. Yuck. And that means I haven't worked out for pretty much 3 weeks.
It's been so frustrating but this sickness is pretty much all respiratory so it makes a quick walk seem pretty taxing. The good news is that after fighting it for the first 2 weeks and trying to workout everyday still (unsuccessfully), I have given up and just slept in every morning, and I think it's what is finally helping me beat this thing.
Who knew rest was good for a cold?
The terrible thing is that not only have I been not working out, but I have been eating without abandon. I have been eating like it is going out of style, like the world is about to end, like fried foods have no calories… you get the point.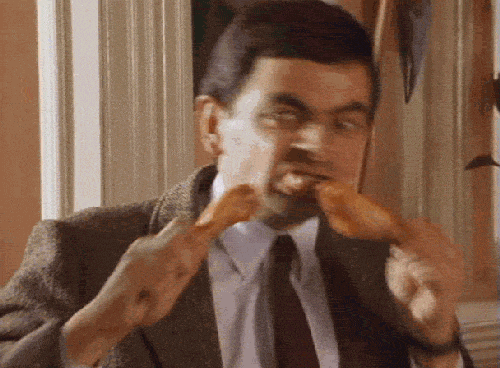 BUT I am super excited because the Tone It Up BIKINI SERIES starts on Monday (technically Sunday for nutrition plan people!) And I am using it to really rocket me back into the healthy lifestyle that I miss and love.
If you haven't heard of the Bikini Series, it's an annual 8 week challenge to get Bikini Ready for summer. This will be my first year doing the Bikini Series, I found Tone It Up last year just as the series ended.
You can click on the picture above to find out more information and to sign up. It's free to join the challenge or you can buy their nutrition plan (I love it) and right now it comes with a ton of other fun TIU stuff, so now is the time to buy the plan if you ever wanted to.
Okay, TIU commercial aside, the Bikini Series is all about setting your intentions. I feel like I started off my year REALLY STRONG with eating healthy, working out, journaling, and losing weight. Then I kinda fell of the wagon and haven't been fully back on.
This weekend, I'm taking the time to reset my intentions from the beginning of the year. Here are a few things that really have helped me in the past, that I'm planning on doing during this challenge:
Journal about the day– surprisingly, this really helped keep me on track
Workout every single day– yes, still take rest days, but make them active rest days like with yoga or some light toning
Don't treat myself with food– I just always go overboard, always.
Don't be so hard on myself- not gonna lie, I can be a real b-i-t-c-h to myself sometimes. I have to focus on getting fit from loving myself, not from hating myself
Recruit friends- both real and social media. Checking in with friends has been a great way to keep me motivated and on track.
Currently, I am mourning the loss of my fitness level. Before I got sick I was doing pretty well with my running times, but now, I know that I will be starting from square 2 (not square 1).
I have a 10k next weekend, so, I guess we'll see how that goes.
This bug seems to be getting EVERYONE. Anyone else been sick for-like-ever? How do you come back to working out after an illness?